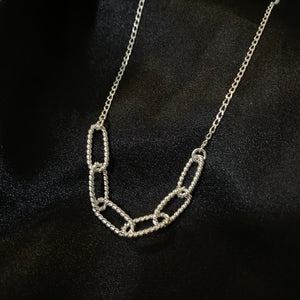 THE BEST GODDAMN JEWELLERY
I have bought two items from silver & cold and I couldn't be bloody happier. Everything is made with so much love and so much talent! I couldn't recommend them enough! Will be returning very soon :)
another great product
this is another great addition to my silver and cold collection, im always happy with the quality and the design so thank you kachiri for always being consistent with your quality and having great ideas for jewellery
Love it!
The chain arrived quick and was very thoughtfully wrapped. It was love at first sight! So skilfully made and obviously made with love. I don't wear it everyday, although I easily could! rather I wear it to suit my outfit for the day. 10/10! totally recommend!
First order from Silver and Cold, but won't be my last.
This was my first time purchasing from Silver and Cold and I am SO happy with the product, it my new favorite necklace. Its gorgeous and I will most definitely be a returning customer. Highly recommend! They did a fantastic job.
Loved this chain, such great quality!!