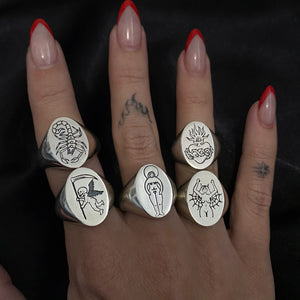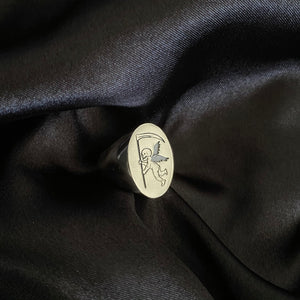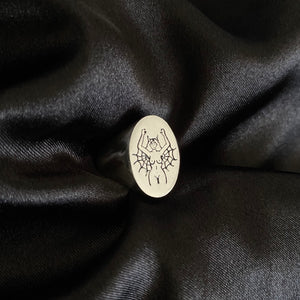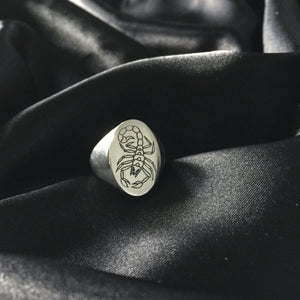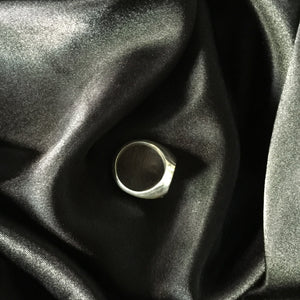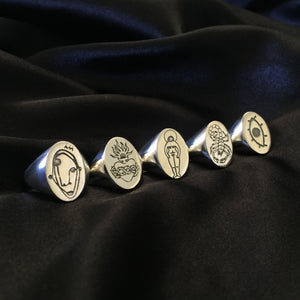 Customised Dog ring
Excellent quality made with love this amazing ring fits like a glove. Its smooth edging makes this ring so comfortable to wear. The detailed sketch of my dog boston makes this such a special piece of jewellery for myself. I am so very happy with this piece of art that I wear daily. I never take it off. It doesn't tarnish and looks so shiny I have compliments from people who see it from afar as it looks so good. Highly recommend silver & cold perfection on craftsmanship xxx thank you ❤️
Sister Silver Signet - Sacred Heart
Beautifully made and it shows! High quality and fits great 😊
New favourite ring!
Hand crafted by the amazing Kachiri. Flawless design and wonderful communication! super comfortable for all day wear as well
Favourite ring of all time!!!!
Absolutely obsessed with this ring, I wear it everyday and have wanted it since it was first posted!!! Love that Kachiri collaborates with other artists!!! So Happy to finally own one of my own :)))))
So sick!
Picked this out for my birthday and it is so beautiful! The detail is so intricate and the advice on sizing up was perfect. Amazingly its not super heavy so I'll defo be wearing it everyday!